Yoho National Park has been a hotbed for mountaineers since the early days of the railroad as European settlers ventured westward. The village of Field is nestled between three popular Rocky Mountain scrambles: Mount Stephen, Mount Burgess, and Mount Field.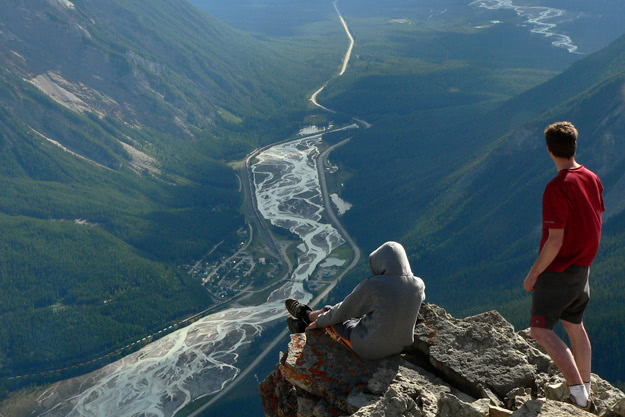 Mount Stephen – 3199m
The imposing figure of Mount Stephen towers over the village of Field with one of the more prominent rock faces in the Rocky Mountains on display. Mount Stephen was the first 10,000 meter peak ascended in Canada when James J. McArthur and assistant T. Riley first reached the summit in September 1887 and the mountain has attracted scores of mountaineers since.

The route to the top passes through the Stephen Fossil Beds where access is restricted. A permit may be obtained at the Yoho Visitor Centre in Field. Mount Stephen is a difficult scramble ascending the southwest face of the mountain, with considerable route finding and a difficult top section of approximately 125 meters. A slow melt and a short summer means that ascents are best attempted in late July or August in order to avoid being thwarted by a cornice at the peak.
Mount Burgess – 2588m
Mount Burgess is a highly-popular, moderately difficult scramble with a convenient route via the Burgess Pass trail that places hikers at the foot of a scree hill that leads to the peak.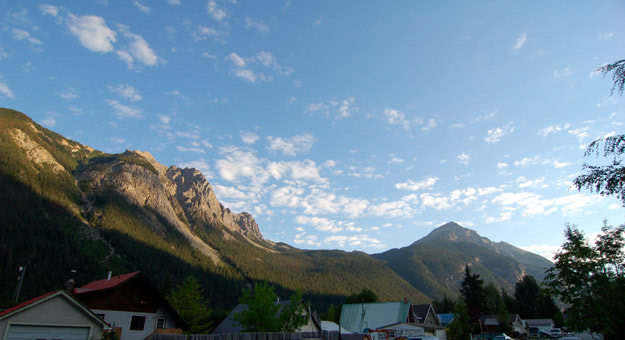 The summit provides fantastic views of the vivid waters of Emerald Lake, and was featured on the Canadian ten dollar bill from 1954 to 1971. The Burgess Shale fossilbeds were discovered on Burgess Pass in 1909.
Mount Field - 2643m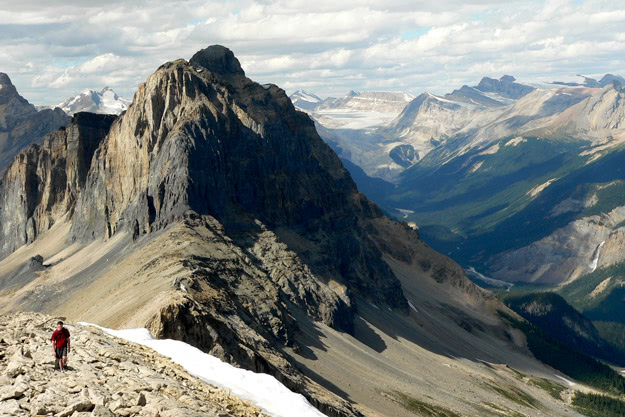 Mount Field is a relatively easy ascent, with some tricky scree slopes in the final 400m stretch but the gradation is generally low. Sharing a ridge with Wapta Mountain, Field's summit provides great views of the Yoho Valley, Takakkaw Falls, and the Spiral Tunnels. As with Mount Burgess, all but the last 400m are ascended via the Burgess Pass trail.
More Popular Yoho Scrambles
There are many more peaks in Yoho National Park that are frequently tackled by aspiring mountaineers.
Paget Peak is located just east of Field along the Trans-Canada Highway and features a well-beaten trail up to an old fire warden's lookout.

Mount Carnarvon is a fairly difficult ascent whose trailhead starts at Emerald Lake and features breathtaking views on either side of an extended ridgeline. The steep hike to the alpen Hamilton Lake is just a hint of things to come. Technical scrambling towards the summit ensures that Mount Carnarvon should only be attempted by confident, fit, and prepared scramblers.

* This website has no affiliation with Parks Canada, Yoho National Park, or any government or provincial entities and is owned and operated solely by Fresh Front Media Company. While Fresh Front Media Company has made efforts to verify the accuracy of this site, Parks Canada rules, regulations, fees, and visitor safety information should be verified on Parks Canada's