One of the best ways to appreciate the beauty of Yoho National Park is to strap on a pair of cross country skis and venture out into the vast wilderness while it lies under a thick blanket of fresh snow.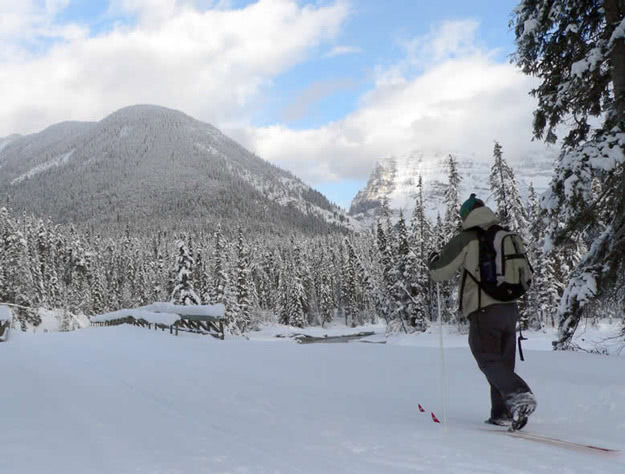 Visitors to Field find themselves delighted by easy access to trails from within the village itself. Trail maps can be found at the Kicking Horse Ski Club site. The Tally Ho/Connector trail winds its way 12km (7.5 miles) around Mount Burgess from Field to Emerald Lake, where some of the best cross-country skiing in the area is found. On the way, make a stop at Natural Bridge to view this impressive rock formation encased in ice and snow. Detour down the Kicking Horse Trail past the meeting of the Emerald, Amiskwi, and Kicking Horse rivers to the Otterhead River for 7km one way on groomed trails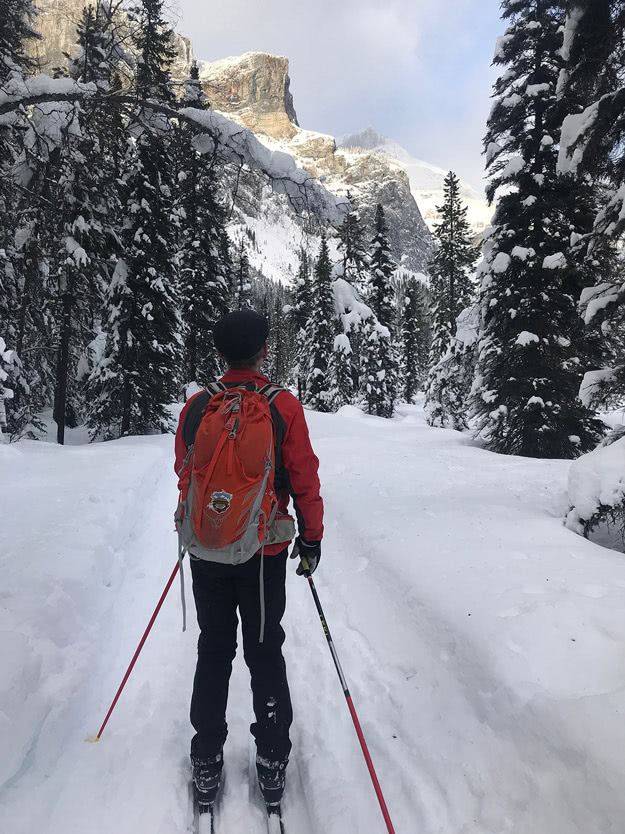 The popular Emerald Lake trails are also accessible by car, and keen visitors who haven't brought along their cross-country equipment are not to worry: ski and boot rentals are available at The Boathouse, found lakeside. Two kilometers along the northwest shore, the flats at the far eastern end of the lake are home to the 4km Emerald Alluvial Fan Loop that approaches the base of Yoho Pass and traverses gently-sloped tree-lined glades below the imposing peaks of the Presidents and Wapta Mountain before re-connecting with the Emerald Lake Circuit.
Ski Touring in Yoho's Backcountry
Skiers looking for prime ski touring will find Yoho National Park's extensive network of backcountry trails to be a magical backdrop for their adventuring. Lake O'Hara's serene beauty is accentuated further when enveloped in powdery pillows of snow. Takkakaw Falls' thunder takes the winter off as the Yoho Valley awaits visitors in silence. Grizzly Bear habitats within Yoho where limited summer access is permitted become the playground of winter warriors.
Backcountry Lodging may be found at Lake O'Hara, within the Yoho Valley, and at the end of the Amiskwi Fire Road
Yoho XC Trail Maps
Parks Canada's Yoho National Park Cross Country Skiing and Ski Touring Map can be found here (pdf file).
Kicking Horse Ski Club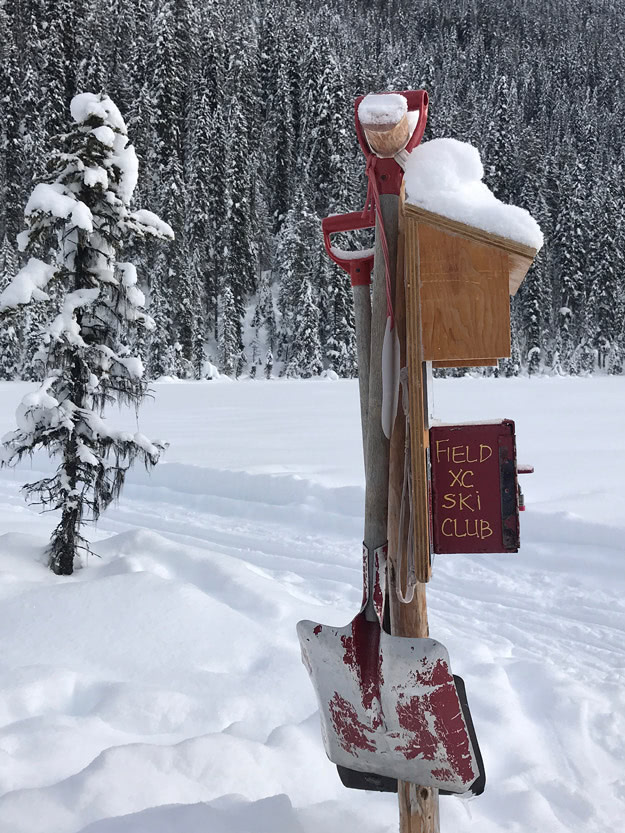 The Kicking Horse cross-country ski club helps to raise the level of cross-country skiing in Yoho National Park. Trail users are encouraged to support the club through a variety of fundraising events, donation boxes at the trail heads, or by purchasing an annual membership. Learn more at khsc.ca

* This website has no affiliation with Parks Canada, Yoho National Park, or any government or provincial entities and is owned and operated solely by Fresh Front Media Company. While Fresh Front Media Company has made efforts to verify the accuracy of this site, Parks Canada rules, regulations, fees, and visitor safety information should be verified on Parks Canada's