Some of the finest ice in the Canadian Rocky Mountains can be found in Yoho National Park. A two hour drive west from Calgary leads you to bountiful waterfall and mixed climbing opportunities. Many established areas can be accessed easily throughout the park. The climbing here is often suitable for beginners, but also offers great challenges for those looking to put up new lines, or test seldom-repeated epics. Yoho National Park is lesser known when compared to neighboring Banff, Kootenay, and Jasper National Parks, but with jagged peaks and glaciers of equal size it is certainly no less spectacular.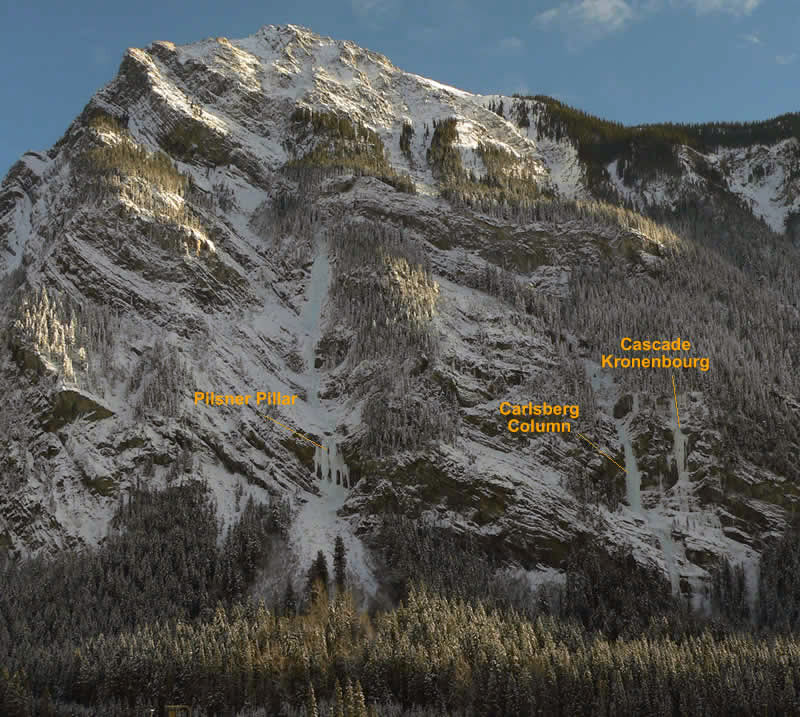 Nearly a thousand waterfalls exist throughout the Canadian Rockies front and back country. The long winter season in this region of Canada makes ice formation a guarantee each year. The popular ice routes in Yoho National Park offer some of the most consistently cold temperatures and best sun protection anywhere in the Rockies, making ice and mixed climbing possible from early November through late March.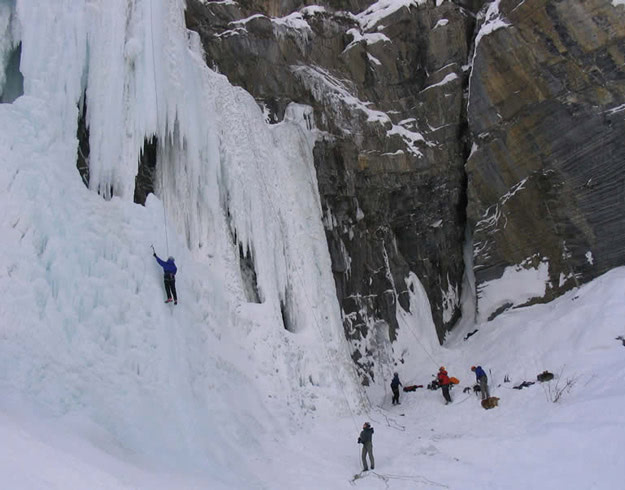 With fewer climbers visiting Yoho Park it is easier to get your opportunity to climb these classy routes. Accessing some of Yoho's best climbs such as Massey's and Pilsner Pillar can be as simple as a short walk from the village of Field. Other routes such as those on Mount Ogden and Mount Field are accessible via a groomed cross country ski trail that starts from the village.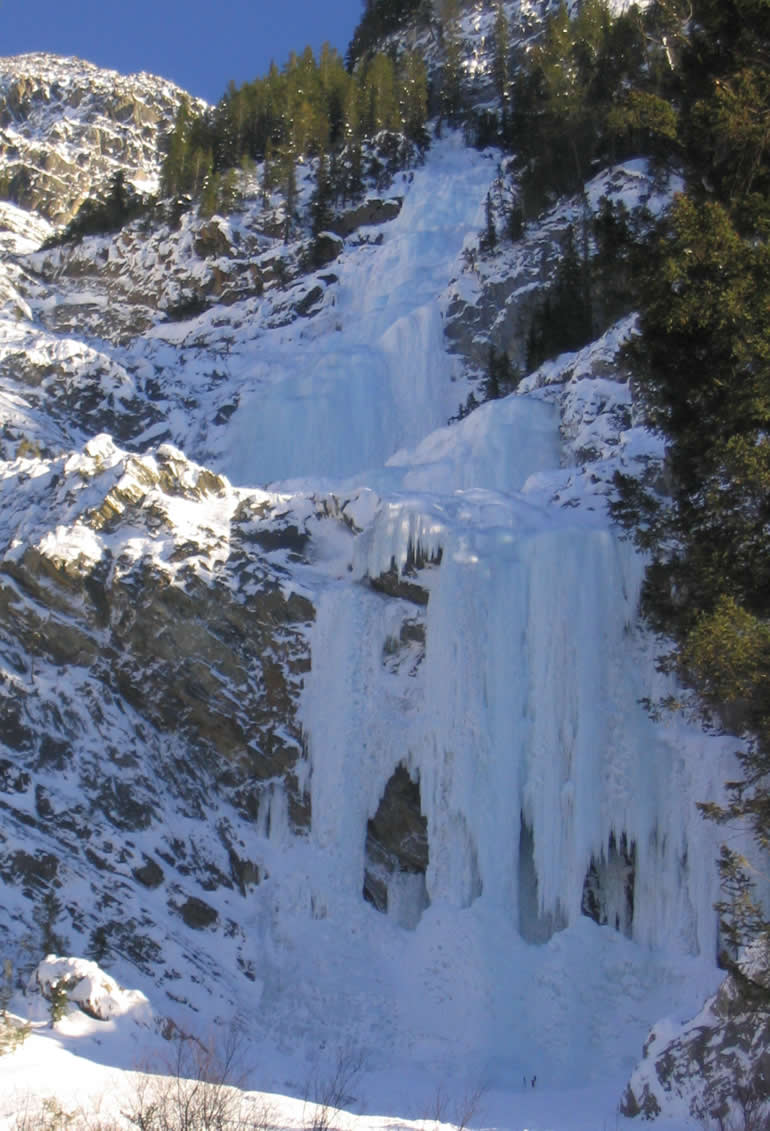 Field is an ideal base for your winter Canadian Rockies trip. This unique and friendly small village offers numerous vacation rental accommodations to choose from. The village is a prime location for accessing the world class ski resorts of Lake Louise and Kicking Horse. Backcountry exploration is practically limitless in beautiful areas such as Lake O'Hara and Yoho Valley. Furthermore, Field is a short distance from other renowned ice climbing areas in British Columbia and Alberta. With a guaranteed 4 to 5 month ice season, Yoho National Park is an ideal destination for ice climbers from around the world who are looking to experience Canadian Rockies ice.
Avalanche Safety
In Yoho all ice climbs can pose significant avalanche hazard. Localized conditions can vary widely due to temperature inversions, wind blown snow deposits, and sun exposure. Be sure to check up-to-date bulletins and always remain wary of localized conditions.
Climbing Locations Not Exposed to Avalanche Risk
Kootenay National Park
Haffner Creek
Marble Canyon
Jasper National Park
Tangle Falls
Maligne Canyon
Edge of the World
Banff National Park
Johnston Canyon
Bearspirit
* This website has no affiliation with Parks Canada, Yoho National Park, or any government or provincial entities and is owned and operated solely by Fresh Front Media Company. While Fresh Front Media Company has made efforts to verify the accuracy of this site, Parks Canada rules, regulations, fees, and visitor safety information should be verified on Parks Canada's