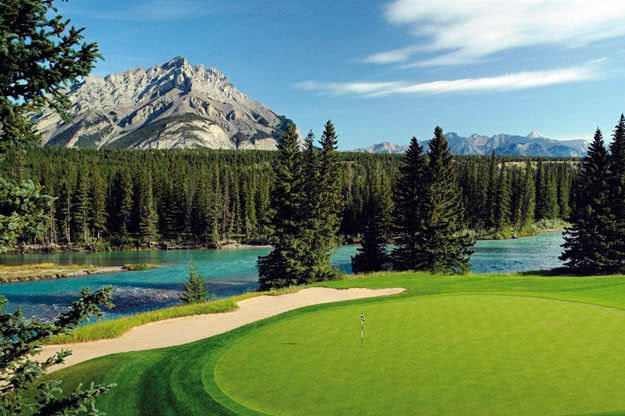 Fairmont Banff Springs Golf Club
The brainchild of legendary Canadian architect Stanley Thompson, creator of numerous classic Canadian golf courses, Fairmont Banff Springs Golf Course is widely regarded as his finest contribution to the game. Adeptly demonstrating the symbiotic relationship between a great course and its locale, his 1928 creation winds its way along the banks of the Bow River under the picturesque silhouette of Mount Rundle, forever associated with the Banff skyline.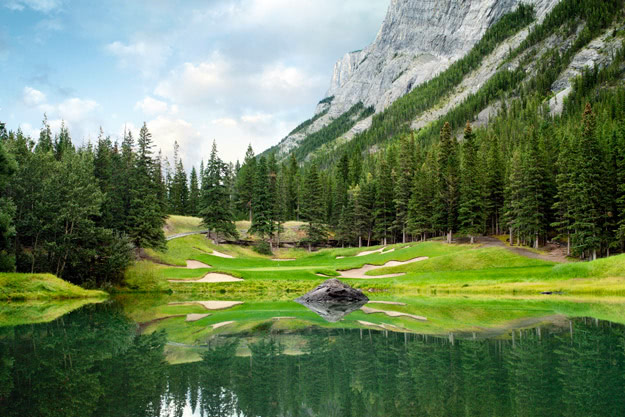 In 1989 the course was expanded to 27 holes, making for an extended round in the majestic Rockies.
Stanley Thompson Course
Designer: Stanley Thompson
Holes: 18
Course Par: 71
Length: 6,938 yards
Season: May - October
Tunnel Mountain Course
Designers: Cornish and Robinson
Holes: 9
Course Par: 36
Length: 3,287 yards
Season: May - October
Golden Golf Club
Tucked between the Rocky Mountains and the Purcell Range, the 18 holes at the Golden Golf Club meld into the contours of the thick coniferous forest on the hillside and present players with a challenging round in the vicinity of Golden's stunning mountain vistas, churning creeks, and the occasional furry friend.

Course Details:
Golden Golf Course
Holes: 18
Length: 5,380 - 6,818 yards

* This website has no affiliation with Parks Canada, Yoho National Park, or any government or provincial entities and is owned and operated solely by Fresh Front Media Company. While Fresh Front Media Company has made efforts to verify the accuracy of this site, Parks Canada rules, regulations, fees, and visitor safety information should be verified on Parks Canada's