If you are visiting Yoho National Park during the winter months and you're looking for an exciting new adventure in the outdoors, then dog sledding may be of interest. This classic method of snowbound travel puts you in tow behind a team of Alaskan Huskies at the direction of a trained guide.
Kingmik Dog Sled Tours, near Lake Louise
You can book a dog sled tour in the Rocky Mountains through Kingmik Dog Sled Tours, located near Lake Louise a quick 20-minute drive from Field in neighbouring Banff National Park.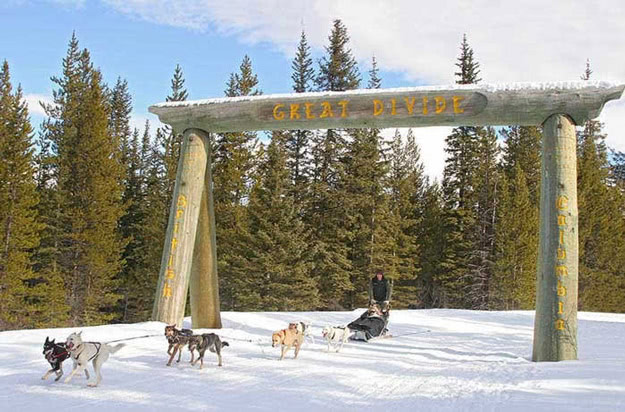 In operation since 1982, Kingmik offers 30-minute introductory sled rides near Lake Louise, or 90-minute trips that take you to the Continental Divide and back. The dog sleds are foam padded, have sleeping bags to help with the winter chill and seat two average sized adults and a small child. If you are keen to do so, your guide will give you the instruction and opportunity to personally drive the dog team home. Otherwise, sit back and enjoy the beautiful scenery on this traditional Canadian passage through the wintry mountain landscape of the Rockies.

* This website has no affiliation with Parks Canada, Yoho National Park, or any government or provincial entities and is owned and operated solely by Fresh Front Media Company. While Fresh Front Media Company has made efforts to verify the accuracy of this site, Parks Canada rules, regulations, fees, and visitor safety information should be verified on Parks Canada's